Does your child spend too much time on a smartphone/tablet or computer?
Protect Your Kid From Harmful Blue Light To Prevent Sleep Delays, Headaches & Eye Irritation!
It's sad...but the new study says, "87% of parents are clueless about the harmful effects of kids playing with mobile/tablet screens."
Introducing The First Anti-Blue Light Glasses To Provide The Protection Your Kid Deserves!
Children are vulnerable to the blue light emitted from screens. Their eyes have not yet developed the natural lens to filter out artificial blue light.
It means, even a short time of exposure to blue light can have devastating effects on your kids' health causing,
❌ Sleep Delays! Yes, blue light inhibits the hormone melatonin, causing sleep delays.  Poor sleep patterns can lead to severe health issues.
It is also known to cause
❌ Headaches
❌ Eye Irritation
❌ Eye Dryness
❌ Eye Strain
❌ Physical & Mental Fatigue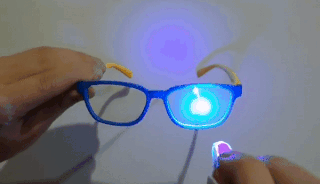 In some cases, the consequences are slow and subtle - You may not notice the harm it is doing to your kid before it is too late! That's why we call it 'slow digital poison'
"Your children deserve safe and healthy practices while studying, doing homework, or playing video games! "
Our glasses are designed to protect kids from the harmful effects of blue light in today's digital world. We believe that healthier eyes equal happier kids!
✔️ Filters out the blue light
✔️ Preventing sleep delays - minimizing the risk of associated health problems
✔️ Instant relief from headaches, eye strain, dry eyes, and eye irritation
✔️ Reduces fatigue and improves activeness throughout the day
Anti-blue Light Glasses has UV400 lenses with a blue light coating that blocks ~99% of all blue light (and most of the harmful blue light spectrum) and perfectly fits 1- 16-year kids.
Anti-blue light
Phone, iPad, computer, television...In the digital technology era, children inevitably contact and use digital devices.
Our blue light blocking glasses can effectively block harmful blue light from computers, iPad, smartphones, and so on.
Protect children eyesight
Exposure to harmful blue light will cause red eyes, dry eyes, sore eyes. Put our glasses on your child,protect children's eyesight, eliminate visual fatigue.
Prevention of eye problem
Kids are more vulnerable to blue light since natural eye defenses have yet to develop.
Irreversible damage from baleful blue light would lead to blurred vision, myopia, astigmatism, and so on.
Our blue light blocking glasses will supercharge your health by blocking detrimental blue light while letting in all other beneficial light.
What is blue light?
It is a specific wavelength of light that has been found to be harmful to the eyes in several ways.
How do blue light-blocking glasses work?
These glasses are designed to filter out harmful blue light that is emitted from digital screens, This helps reduce eye strain & fatigue, allowing your eyes to focus easier and improve contrast.
Do these glasses improve eyesight or they have any negative effects?
No, these glasses are just for blocking harmful anti-blue light while using a digital device and they do not affect eyesight.
Can my kid wear these glasses when not using a digital device?
Yes, these can be used as normal eyeglasses, the color and frame design is so attractive that your kids would love them.
How do I know what size will fit my child?
Glasses size: 12*12.4*4cm. Perfect for age from 1 to 16 years.
Why Should kids use anti-blue light glasses?
Yes, more than adults. Kids are on electronic devices that emit blue light from as young as 1 or 3, and since they have a longer life ahead they have increased exposure to its harmful effects and therefore a higher chance of damage due to screen use.
Features
SOFT AND COMFORTABLE: The frame of our glasses is made of TR90 which is bendable and specially designed for kids. The nose pad is made of silicon which is comfortable for long-wearing.
REDUCE EYESTRAIN: Anti-blue light glasses for kids can alleviate children's eye strain. Not only protect sight but also considerably reduce headaches and migraines caused by fatigue.
BLUE LIGHT BLOCKING WITH PROOF - These glasses (NON-prescription) are for daily use when kids using a computer, iPad, or smartphone. Our blue light glasses can cut harmful blue light, reduce eyestrain, headache, and Protect children's eyesight.
AGES 1-16: Classic and Premium design glasses are suitable for both boys and girls from ages 1 to 16 years of frames, Lovely computer glasses for children.
"Kids love them! And Parents love that kids can't break them!"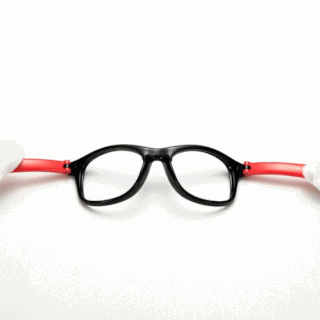 These are made of non-toxic, ultra-durable silicone specifically engineered with the young child in mind.