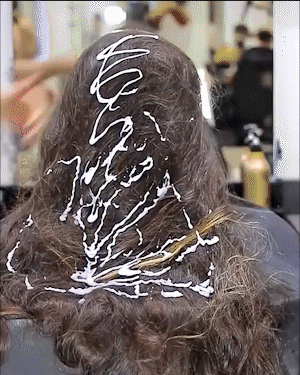 It only takes 3 quick steps to turn dry, dull hair into soft, lustrous, and shining locks.
Our Silk & Gloss Hair Straightening Cream is a hair-smoothing, frizz-controlling mask that straightens, moisturizes and minimizes volume for thick, curly, and unruly hair, which let you enjoy a luxurious treatment at home and create silky straight hair.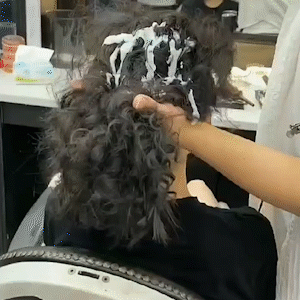 FEATURES
Instant Hair Straightening:
Without the use of harmful heated hair straightener or expensive salon visits, it's specially formulated for turning  thick, curly, and unruly hair into silky straight hair in 10-30 minutes.
Formulated with a unique blend of natural, deep nourishing ingredients, leaving hair a soft touch with durable shine while improving its manageability and elasticity.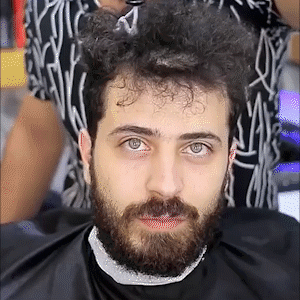 Easy To Apply:
Apply directly to each strand of hair easily and evenly to tame tangles too.
Instantly create smooth, shiny straight hair to let you easily have the perfect shape anytime ✨ Say goodbye to expensive salon 🔥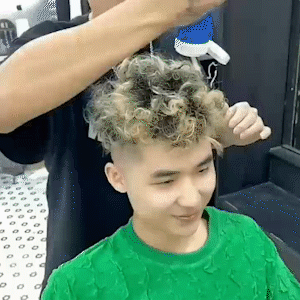 Intense Hair Care:
A hair-smoothing, frizz-controlling mask that moisturizes and minimizes volume for thick, curly, and unruly hair. Deeply conditions, detangles, hydrates, and revives dull and dry hair improving its manageability and elasticity and giving it a beautiful shine.
Salon-Like Treatment:
Reduce hair damage and protect natural hair color by transforming your hair texture when having this amazing treatment at home, instantly achieve sleek, soft, and more manageable hair with straightening effect.
Safe & Natural Ingredients:
Formulated with a unique blend of natural ingredients that deeply penetrates hair fiber, styling while nourishing. 
Lightweight & Portable:
With the compact size, it is easy to carry and use whenever and wherever, effortlessly achieve soft, lustrous, straight hair you want. 
WHY Hair Straightening Cream?
Hair Straightening Cream uses the finest ingredients from around the globe and will leave every hair type nourished, moisturized, strengthened, repaired and restored!
Softening and styling 2-in-1Take care of the cuticles Softening factor softens hair easily.
Protect hair cuticles and present hair strands Beautiful vertical effect.
Rich in softening factor Easily soften and shape.
# Keratin Protein
# Eco Ceramide Shea Butter
# Allergen Free Fragrance
# Hypoallergenic Tested
✔ Vegan Formula
✔ Contains 5 natural derived oils
✔ Absorb quickly
✔ Boost shine
✔ Fights frizz 
Keratin Protein
Keratin is a protein that makes up 90% of your hair.
It is an essential structural protein that protects hair from damage.
Keratin hair treatment will smooth damaged hair follicles and fix split ends,leaving you with beautiful silky locks.
Natural Fermented Ceramide,Eco Ceramide Shea Butter
Made by fermenting, without ingredients harmful to the skin It helps to speed up the recovery of the skin barrier.
Ecocert certification, which is an integrated organic and natural certification.
With patented ingredients that are more friendly to the scalp.
5 natural oils were specifically
Argan Kernel Oil
Hair For Smooth and Shiny Hair
Camellia Japonica Seed Oil
Nourishes Hair and Scalp
Meadowfoam Seed Oill
Locks in Moisture
Sweet Almond Oil
Fight Dandruff and Improve Hair Health
Jojoba Seed Oil
To Repair Dull and Damaged hair