Elevate Your Daily Shower Into a Rejuvenating Experience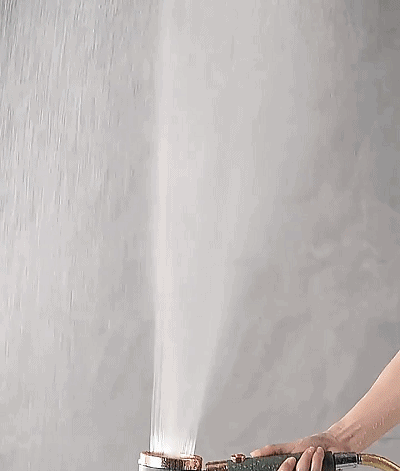 Offering 3 Spray Modes
Rain, High Pressure or Mix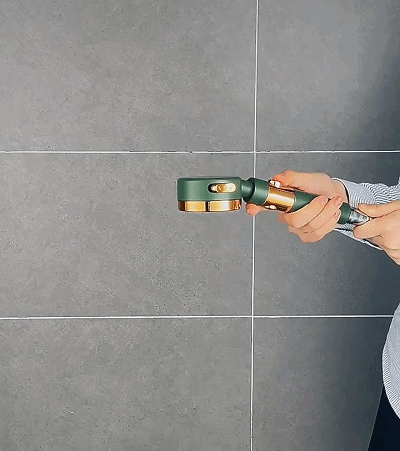 Transform your daily shower into a rejuvenating spa-like experience with our High-Pressure Handheld Showerhead. Designed for ultimate relaxation and wellness, it comes with cartridges that enhance your water quality and elevate your shower routine.
FEATURES
HIGH-PRESSURE BLISS - Say goodbye to weak and drizzly showers. Our handheld showerhead delivers a powerful and invigorating spray that rinses away stress and fatigue, leaving you feeling refreshed and revitalized.
VERSATILE SPRAY MODES - Choose from three distinct water pressure settings to customize your shower experience. Whether you prefer a gentle rain shower, a focused massage spray, or an energizing high-pressure jet, our showerhead caters to your preferences.
WATER QUALITY ENHANCEMENT - Included PP cotton cartridges help improve your water quality by reducing impurities, chlorine, and hard water minerals. Enjoy cleaner, softer water that's gentle on your skin and hair.
VERSATILE DESIGN - Whether you prefer a gentle rain shower or a focused massage spray, this showerhead has you covered. Switch between various spray modes to suit your mood and needs.
EASY INSTALLATION - No need for a plumber. Our showerhead is designed for effortless DIY installation. Just follow the simple instructions, and you'll have it up and running in minutes.
SPECIFICATIONS
Color Options: Green and Pink
Package Includes: Handheld Showerhead, 3 Filter Cartridges(1 Built-in + 2 Replacement)
Spray Modes: Rain, Mix, High Pressure
Size: 80*250 mm
Material: ABS
NOTE
Replace the cartridges regularly for continued water quality enhancement.