Get 5 free moulds with the purchase of one tool now, while stocks last.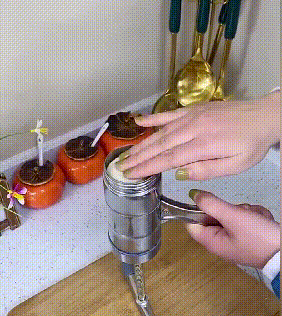 DIY your favorite noodles easily at home!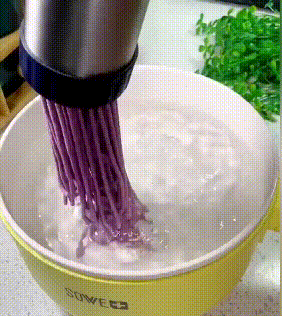 【Premium Quality】The noodle making machine is made of high-end stainless steel, rust-resistant, can be used for a long time.
【Manual DIY】The noodles you make now are safe for your family. Easy to make delicious and healthy noodles by hand, choose different noodle raw materials independently. Make noodles more colorful.
【5 Mold】:Coming with 5 mold heads, you can make different thickness noodles.You can get that perfect fresh flavor and texture more often, including fettuccine, lasagne, linguine, spaghetti, vermicelli, angel hair, tagliatelle.
【Use Tips】Knead dough with water to make it soft, adding some edible oil would be better because it can save effort to squeeze and keep noodles from being clumped.
【Stainless steel material】Stainless steel crank, rotate clockwise. Press the iron sheet to make it appear smoother and faster. Stainless steel handle, durable and comfortable.