Every dredging is a cleaning process, which can effectively inhibit the production of bacteria and enjoy a healthy life with peace of mind!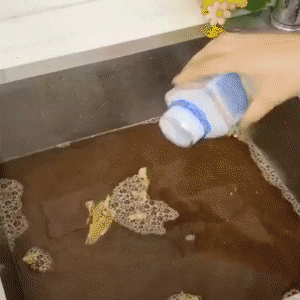 MAIN FEATURE
▶ RAPID DEGRADATION TECHNOLOGY: It can degrade fats, oils, greases, starches, proteins, cellulose, sludge, and other food waste. Enzymes are a safer alternative to sodium hydroxide and other caustic chemicals.
There are many dissolved substances: such as vegetable residue, oil, hair, etc.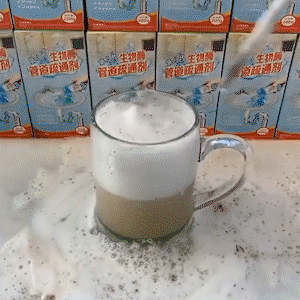 ▶ REDUCE PUMP-OUT FREQUENCY: Enzyme Drain Cleaner reduces the frequency of costly septic tank pump-outs when used regularly. Increases the efficacy of grease traps by allowing bacteria to work more effectively.
▶ TARGETS FOG, EVEN AS pH DECREASES: It aids in the biological breakdown of organic material inside drains and tanks. Promotes separation of water phase from FOG phase, thanks to de-emulsifying surfactant.

▶ ULTRA-FAST ODOR ELIMINATION: It can eliminate odors associated with drain lines, lift stations, sewers, septic tanks, leach fields, cesspools, grease traps, and grease interceptors.
▶ POWERFUL & EFFECTIVE: Our products are non-corrosive and are a safer alternative than using chemicals such as sodium hydroxide or bleach. It is completely odorless and powerful enough to plow through any clog or grease trap.
When it encounters water, it produces rich foam, which is attached to the pipe and is easy to clean.
Specification
Product weight: 0.320kg
Size: 12.8*5.5*5.5cm
Material: PP + biological enzyme
Storage method: Store in a cool place
Shelf life: 5 years