Kitchen All-purpose Powder Cleaner brings back your READY, CLEAN AND VERSATILE kitchenware - just like the day you bought it!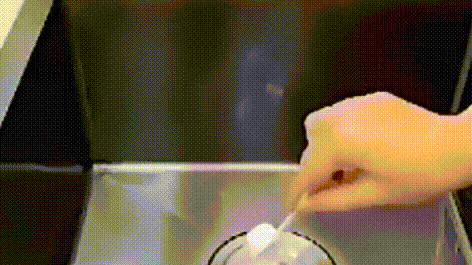 BENEFITS
- Harmless to hands, no damage to items.
- Easy to use, quick to clean, safe and effective.
- Removes oxides, grease, rust and stubborn stains.
FUNCTIES
* Non-destructive cleaning
Gentle formula, non-toxic, no irritation, no corrosion, no damage to objects and hands. It works like a miracle, making cleaning easier than ever and saving you time, effort and money.
* Fast & Effective Cleaning 
A foaming powder cleaner that powerfully breaks down and removes stubborn stains and sticky or greasy residue from grease spots, with a rich, fast foam that cleans easily in just a few minutes!
* Powerful cleaning and protection
It removes adhering dirt, dust, grease, rust, oxidation and all unwanted stains while leaving a non-greasy, glossy finish that resists future rust.
* Easy to use
It is very easy to use, just dissolve it in water and foam, soak the utensils in it for minutes and they will look like new again!
* Universally deployable
A practical cleaning aid to dissolve grease stains. Suitable for a wide range of surfaces in extractor hoods, pot bases, kitchen worktops, cookers, sinks, taps, tile walls, floors, and so on.
SPECIFICATIE
Net contents: 110 g, 250 g

Shelf life: 3 years

Package consists of: 1 * Powerful Kitchen All-purpose Powder Cleaner
NOTE
Please allow for minor measurement errors due to manual measurement.

Due to different monitor and lighting effects, the actual colour of the item may differ slightly from the colour in the images.