Dial gradient color sun texture as if fireworks blooming moment, wear on the hand
A year million years, light elegant temperament wind, dynamic and charming.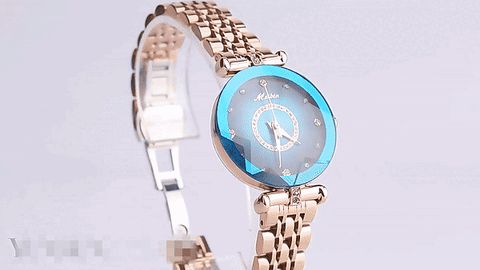 A Gift GlamourThe small dial is slim and slim rose gold soft light shines with the light to change the dreamy color.
This charming watch for ladies with exquisite appearance is designed to highlight your elegant temperament.
Reflects Fair Skin
Light luxury rose gold, texture glossy skin white, interpretation of celebrity elegance.
❤️Thank you very much for visiting our store. Have a nice shopping day❤️